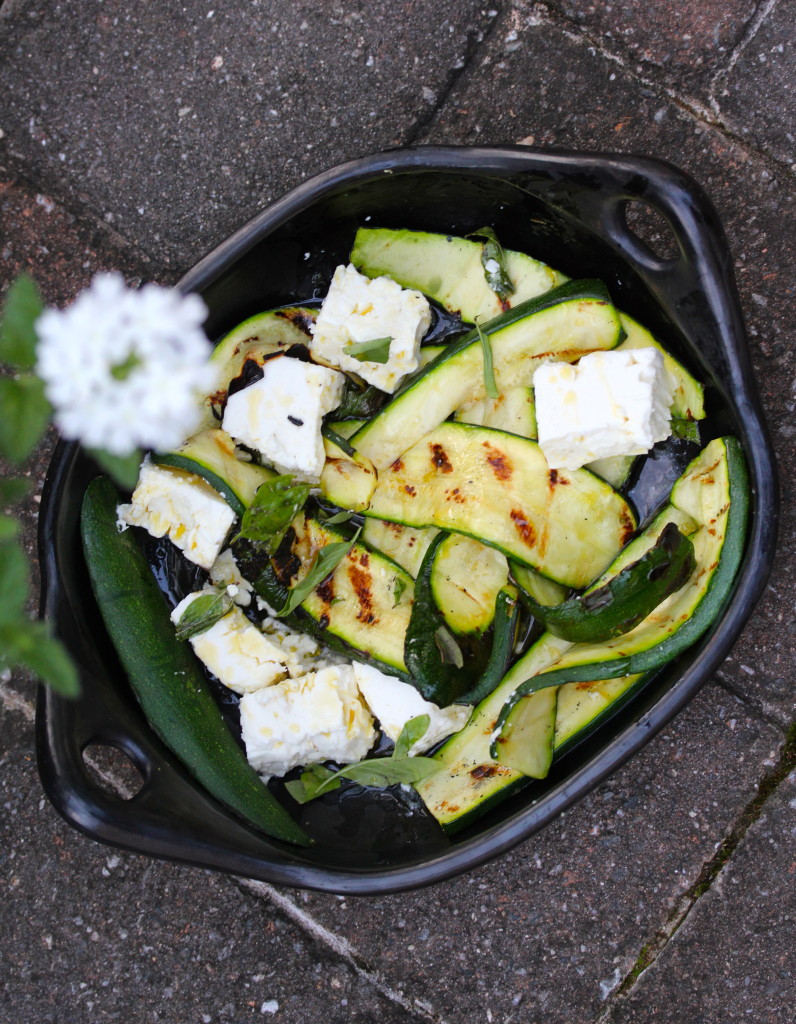 While I rarely keep it simple in other aspects of life, I like my cooking to remain largely uncomplicated.
Seasons and ingredients offer a natural inspiration and when an herb garden and a grill are involved, less is most definitely more.
Join me in enjoying these last few days of al fresco dining by making this simply delicious and – dare I say it – piquant zucchini dish.
Tips: Treat the zucchini like eggplant in this recipe and salt, 'sweat' and then dry them before grilling.
Zucchini, lemon and feta 
(adapted from Nigel Slater's Tender)
3 zucchini
1 block of Greek feta
zest of one lemon
juice of half a lemon
olive oil
salt, pepper
fresh basil
1. Slice the zucchini lengthwise into relatively thin strips. Salt them and set aside for 20-25 minutes as they 'sweat.' Dry with paper towels before grilling.
2. In the meantime, make the dressing by mixing the zest of a lemon with lemon juice and olive oil. Add salt and pepper and a handful of torn basil leaves.
3. Grill the zucchini, turning a few times. Grill the block of feta lightly, as well.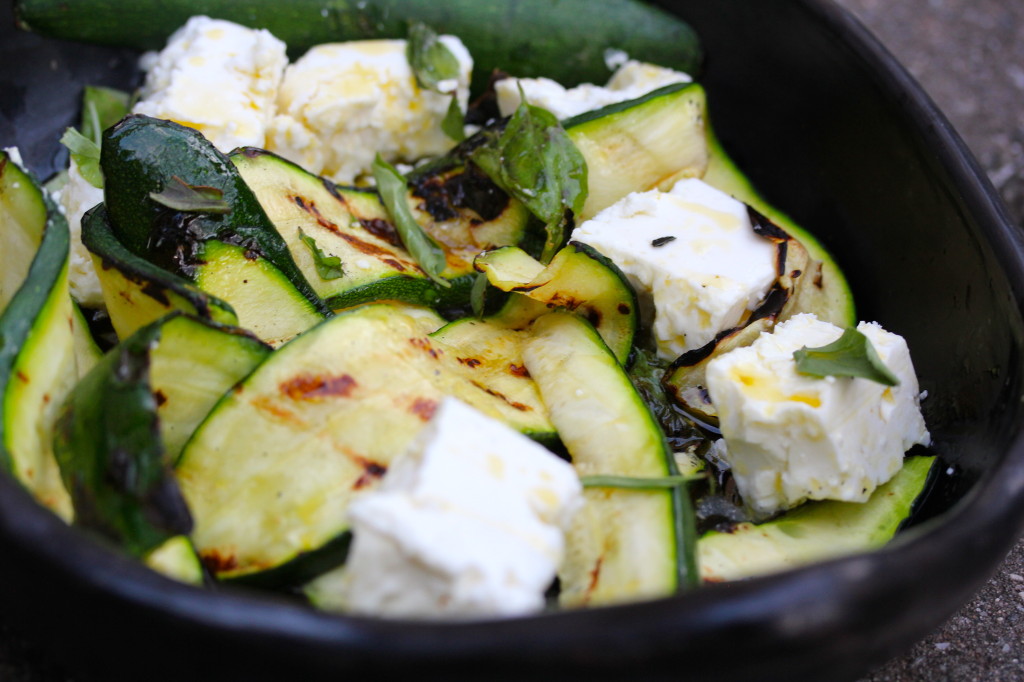 4. Toss the zucchini in the dressing and let stand for 10-15 minutes before serving with feta and more fresh basil, and, perhaps, another drizzle of good olive oil.