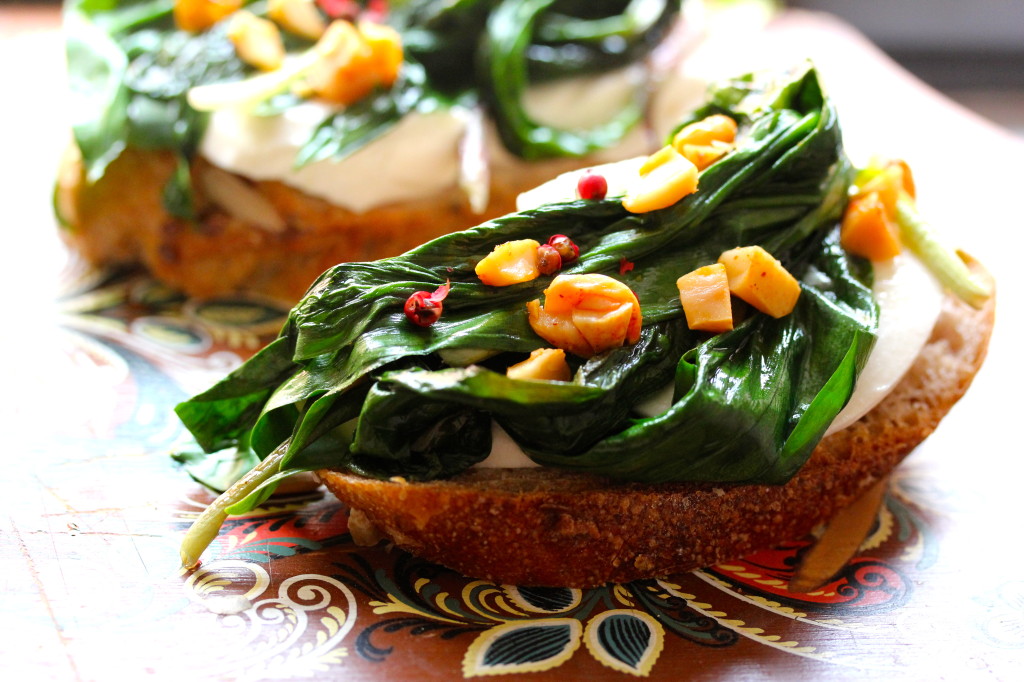 I'm sure everyone's posts, blogs, and visual diaries are currently overrun with talk of spring and how it is finally – finally – upon us.
Springtime means a renewed fascination with ramps. More so, it means more exciting and fulfilling trips to the greenmarket.
As someone who is always up very early anyway, I love starting my day waking up with the city, the farmers, and market vendors (and other shoppers, home and restaurant chefs…and their dogs one of whom literally sat *on* me today, quite happily so).
This dish is rustic, simple and so full of seasonal flavors…I dare you to have just one.
So tonight, it's ramps & rosé (from Provence, naturally).
Tips: For more ramp recipes: grits with ramps and crustless ramp and asparagus quiche
Ramp and buffalo mozzarella crostini
You'll need:
4 pieces crusty bread (I used a sour rye, but any sourdough or ciabatta would work well)
1 ball fresh buffalo mozzarella
~15-20 ramp stalks
2 T spicy marcona almonds
a pinch of salt
pink peppercorns
olive oil
1. Sauté the ramps lightly in olive oil with a pinch of salt until just wilted and fragrant.
2. Toast the bread (if desired). Top with generous slices of mozzarella followed by the ramps.
3. Chop the almonds roughly and  crush the pink peppercorns gently with your fingers and add to top off the crostini.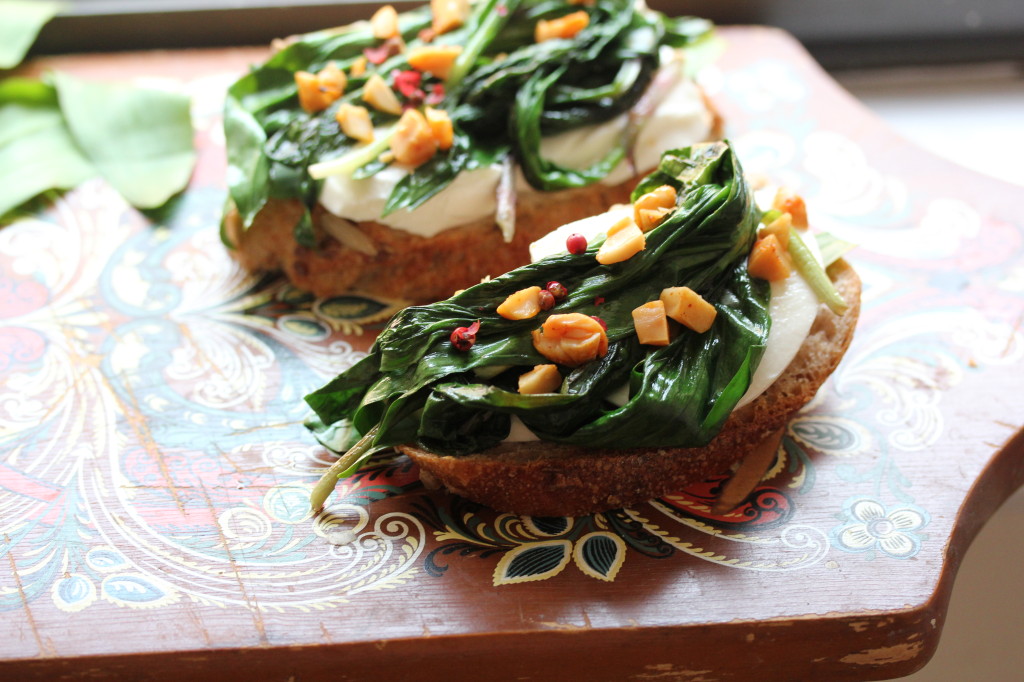 Best enjoyed outside in the sun.
As ever, if you need more inspiration: more photos here.