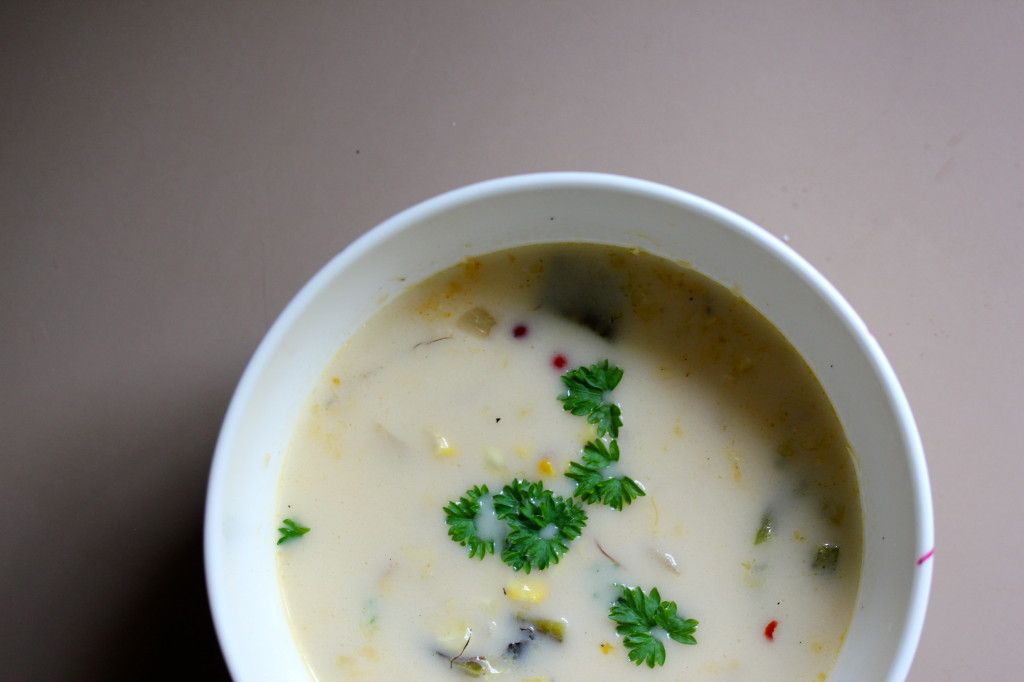 Saying a reluctant goodbye to summer months with this smooth, smoky corn soup.
Maybe it's just me, but that wistful September feeling always feels just like going back to school, even when it's been years and years since you've last gathered your textbooks and boarded that yellow bus.
The local corn this season has been fantastic – buttery, sweet and plentiful.
After all the barbecuing this weekend, we had some leftover corn. Grilling it and using the husks for the stock, infused this soup with rich corn flavor.
And if you eat it with your eyes closed, you can probably pretend that it's still summer for a little while longer.
Smoky corn soup
(adapted from David Lebovitz)
You'll need:
3 ears fresh corn
1 poblano pepper
3 1/2 cups water
small red onion, diced
2 cloves of garlic, diced
1/4 t smoked paprika
1/5 t red chili flakes
1/2 cup heavy cream
olive oil
salt
1/2 t pink peppercorns (optional)
fresh parsley (garnish)
1. Grill the corn (pre-soaking it for 10 minutes, first) and the pepper. Take corn off of the cob (keep the cobs!), dice the pepper and set aside.
2. Cut the cobs into thirds, place into a large pot and cover with water. Bring to a simmer then, lower hear, cover and let simmer for about 30 minutes.
3. In the meantime, sauté the onions and garlic with a little bit of olive oil.
4. Take the cobs out of the water (squeeze them out well, if you can). Add corn, pepper, onion, and garlic to the soup pot. Add in paprika and chili flakes and bring to a boil.
5. Taste for salt. Add salt and peppercorns. Add in heavy cream and heat through. Serve topped with fresh parsley.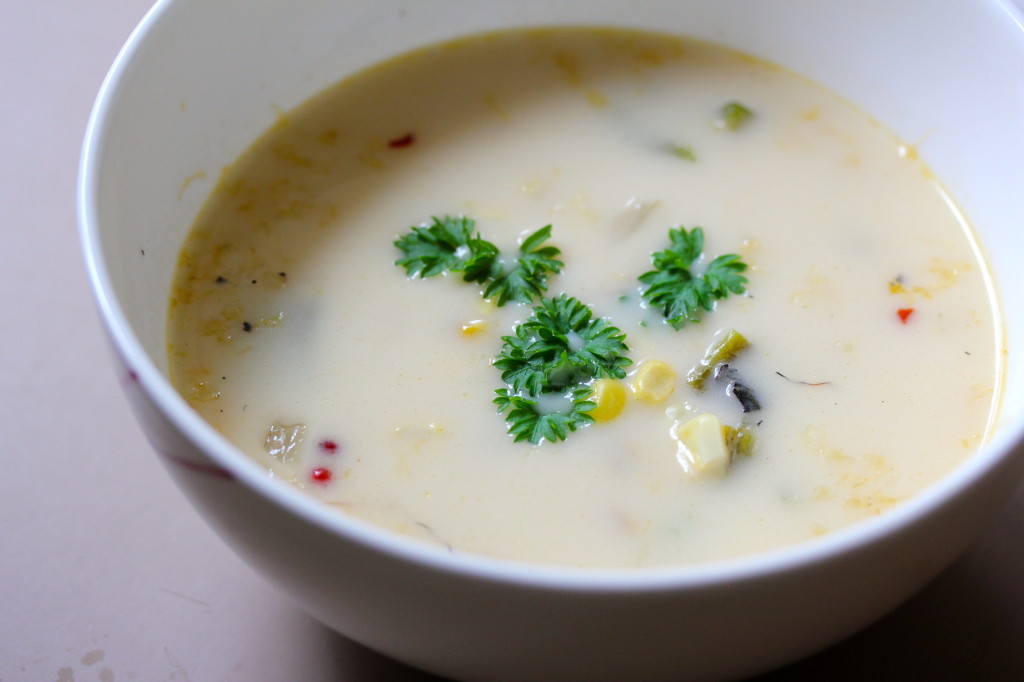 This soup is even better on the second day, as the flavors infuse.