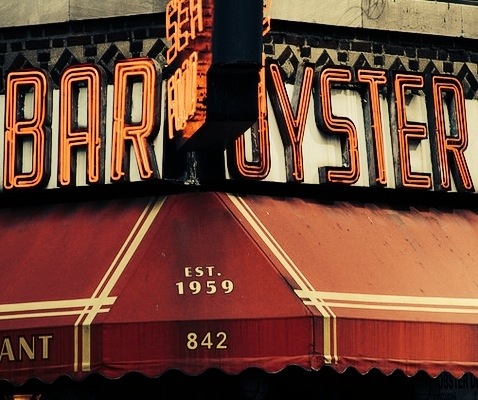 The Oyster Bar is closing tonight, and even though I have not been in years, I often pass by the old school neon sign and think back to my many memories there.
It holds a special place in my heart, being the first restaurant I ever went to in New York. The year was 1995 (yikes!)…
The Oyster Bar, for a time, was my parents' favorite nice restaurant in town, and they took me there on my first night in the city.
Jet lagged and probably a little bewildered, I appreciated the formal yet friendly service with a quick smile. Although I had the Maryland crab cakes and not oysters, which were an acquired taste and definitely not my favorite in my early teens, I still remember the exotic seafood flavors of that meal and feeling like a "real grown-up."
The next morning, I had pizza for breakfast at one of those perennial by the slice places on 3rd Avenue, and promptly fell in love with NYC.