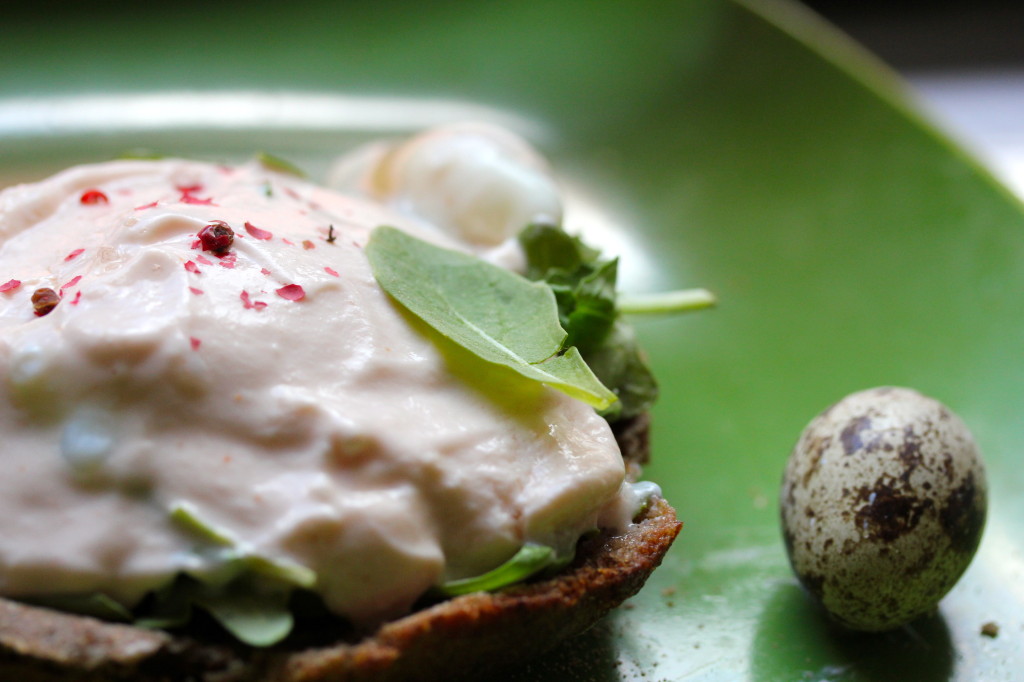 Progress report: still not anywhere closer to having gas back on.
So this week, I am feeling grateful for this trick of one minute poached eggs because poached eggs and bright yellow yolks make everything better.
A little lighter (and, in my biased opinion, a bit more fun) version of eggs benedict, with Ruis Finnish rye bread, arugula, Blue Hill tomato yogurt, and a couple quail eggs.
They all come together to make for a perfect savory bite.
Quail eggs benedict with tomato yogurt
You'll need:
(per serving)
1/2 round Finnish rye bread (I used my favorite kind from Ruis)
3 quail eggs
3 T tomato yogurt (or another whole milk yogurt that you make savory with the addition of herbs and pureed tomatoes)
a handful of baby arugula leaves
salt
pink peppercorns
1. Toast the bread lightly. Tip: if your rye bread is not round, you can always use a ring mold or a cookie cutter to cut it into a different shape.
2. Poach the quail eggs (either on the stovetop or using the one minute poaching trick). Remember: because they are so tiny and their shells are thinner, the quail eggs will cook in about half the time that regular eggs do!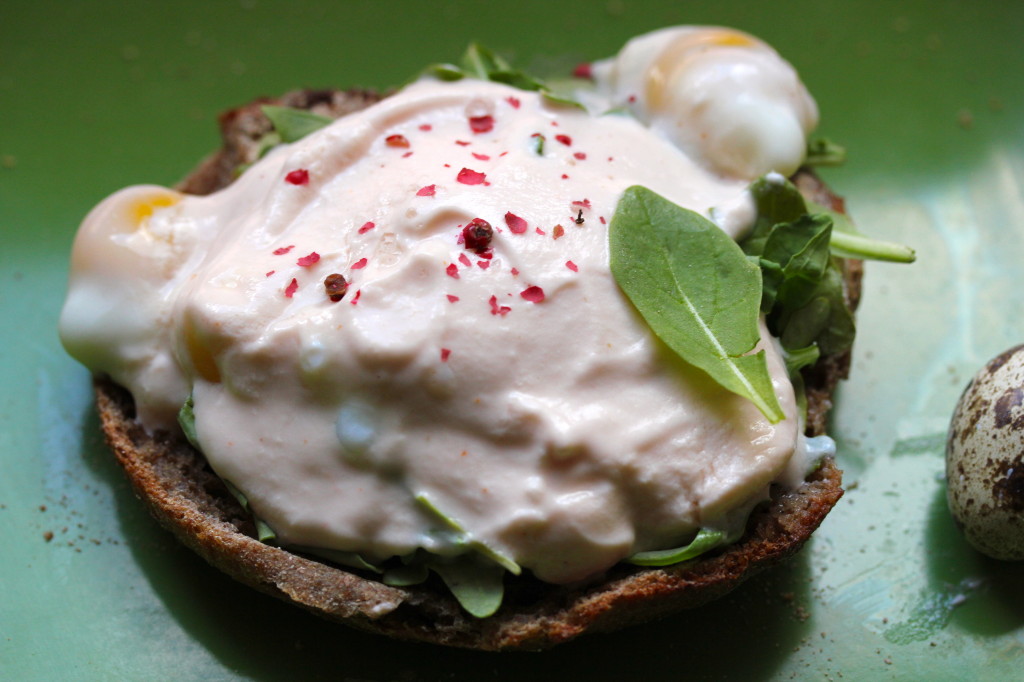 3. Top bread with arugula and eggs. Scoop yogurt on top and season with a pinch of salt and a few crushed pink peppercorns.