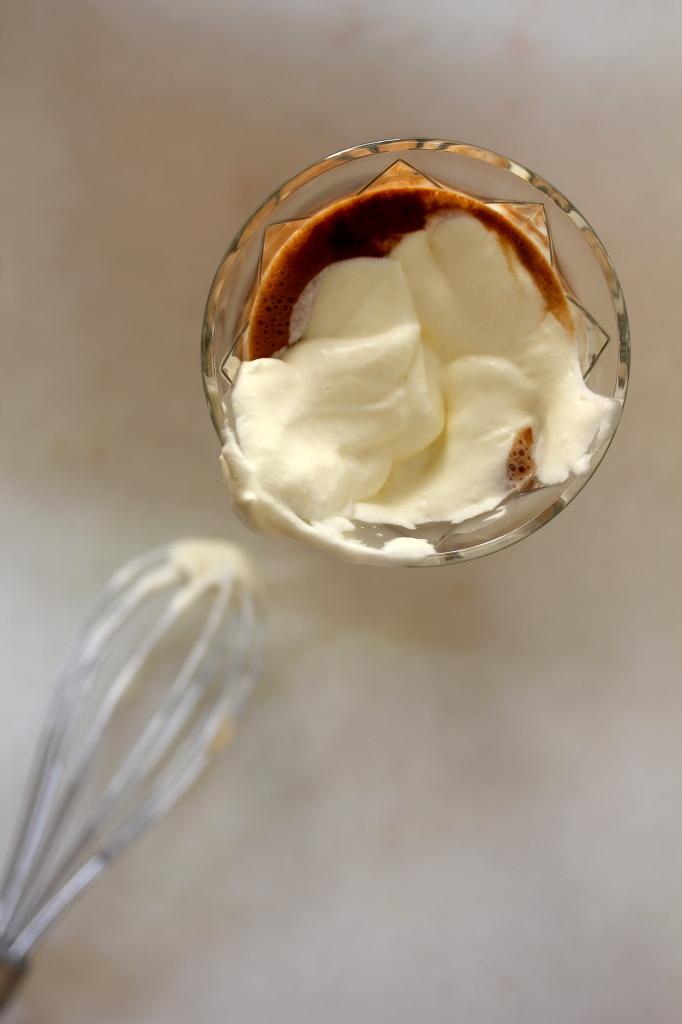 Around this time of year, I like to make some extra rich chocolate chaud with oversize peppermint marshmallows (okay, that part is très américain), put it in a travel mug and drive around after dusk looking at everyone's Christmas lights. This never fails to put me in the holiday mood.
Hot chocolate – the rich, velvety French kind – is generally a very cheering thing. I find that, at times, it's more effective than caffeine.
My first cup of le chocolate chaud at Fouquet's, followed by subsequent religious trips to Angelina's, as a child, made me bounce off the walls a bit. The sugar! The cocoa! It was glorious. I don't think I could ever finish the whole thing.
Being an adult now, in most things – though, perhaps, not when it comes to hot chocolate -I also enjoy bicerin, the Piedmontese coffee and chocolate concoction.
And so, this is a little combination of both – a cozy drink to enjoy with family and friends.
Tips: To make this a truly thick French chocolate, I like more chocolate and less milk but, of course, adjust to taste.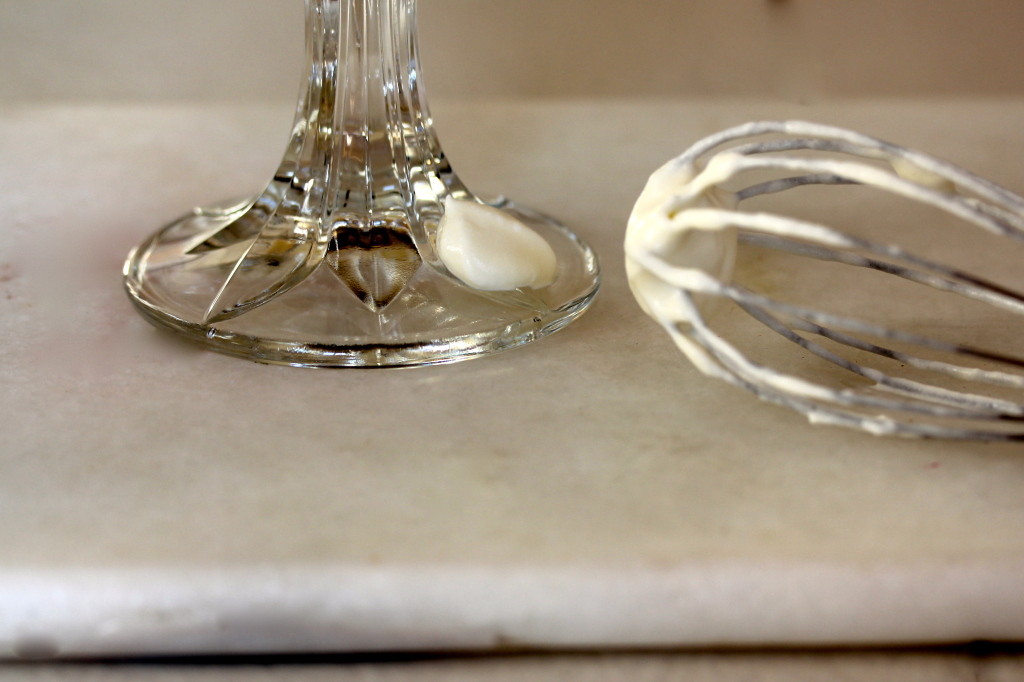 Le chocolate chaud (hot chocolate) with espresso 
(serves 1)
5 T shaved bittersweet chocolate (Guittard or Callebaut is best)
1/2 cup milk
1/2 cup heavy whipping cream
1/2 t brown sugar
1 shot of espresso
1/4 t vanilla bean paste
marshmallows (optional)
1. As with all the best simple things, use the best ingredients that you can find. Shave the chocolate using a microplane or a grater.
2. Whisk the cold heavy cream vigorously until soft peaks form and set aside.
3. Bring milk to a slight simmer on medium heat, reduce heat just as it starts to foam and whisk in chocolate, sugar, and espresso.
4. Whisk continuously until chocolate and sugar are melted.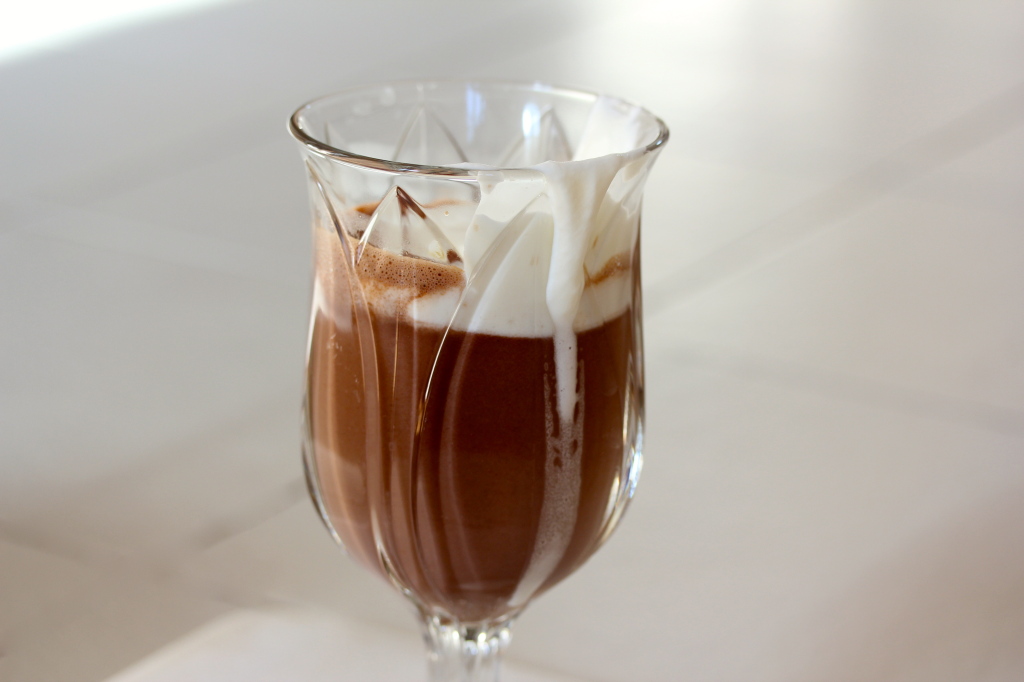 5. Top with whipped cream and marshmallows and serve immediately (like you could wait!).