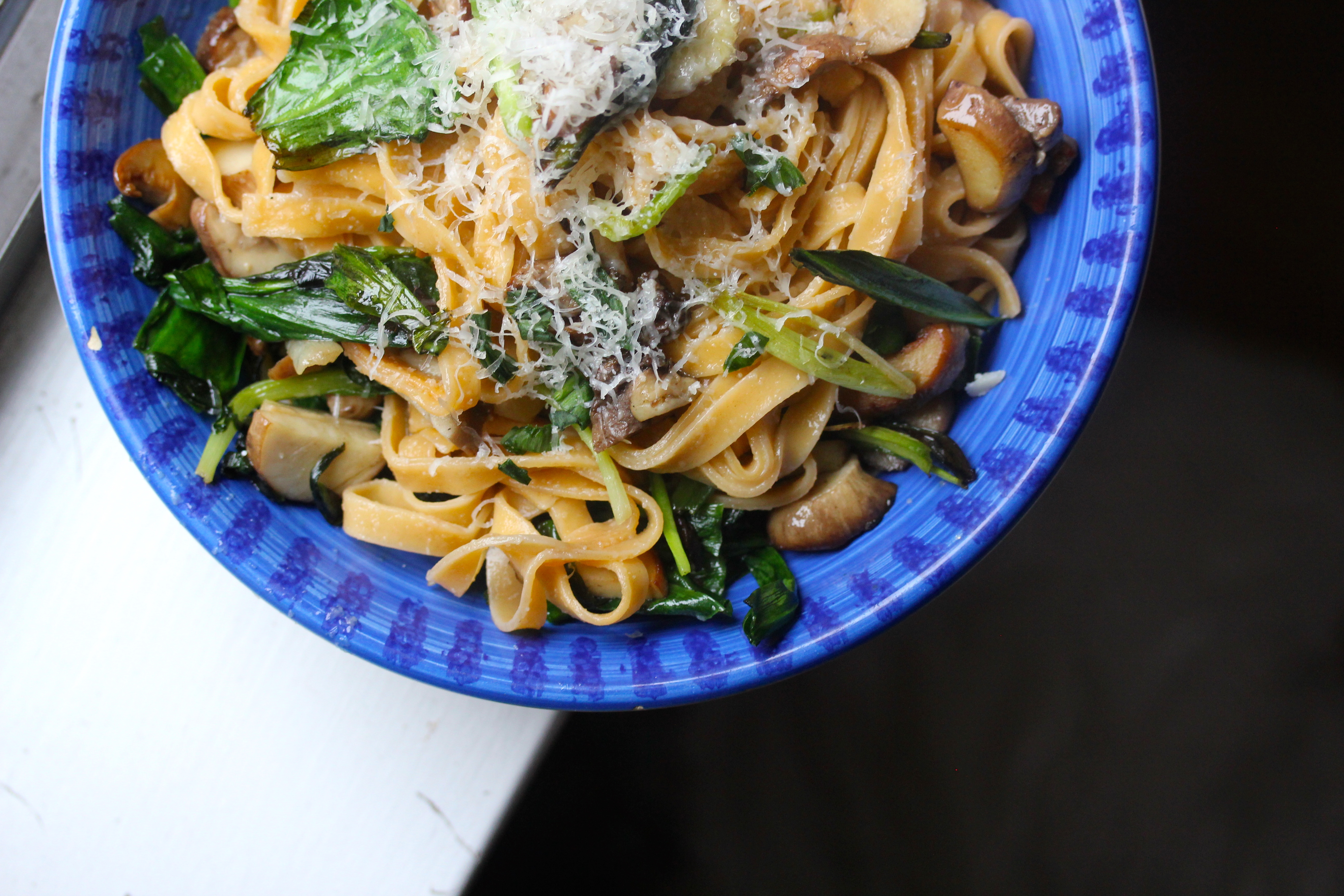 Springtime means many things to many people – for me, it's when things really rev up and time starts to get away from me while I plead with it to slow down a bit.
I can't quite believe that it's May. All the springtime ingredients make me so happy and I've been cooking a lot, but have not been writing or sharing enough about it. So, let's fix that.
First up is this delectable and indulgent spring pasta made with sautéed ramps, porcini mushrooms and creamy taleggio cheese.
And a fantastic treat if you decide to take over dinner duty from mom this weekend for Mother's Day in the US – just an idea!
Tips: Making your own pasta is dangerously easy, but in a pinch, use your favorite store-bought variety.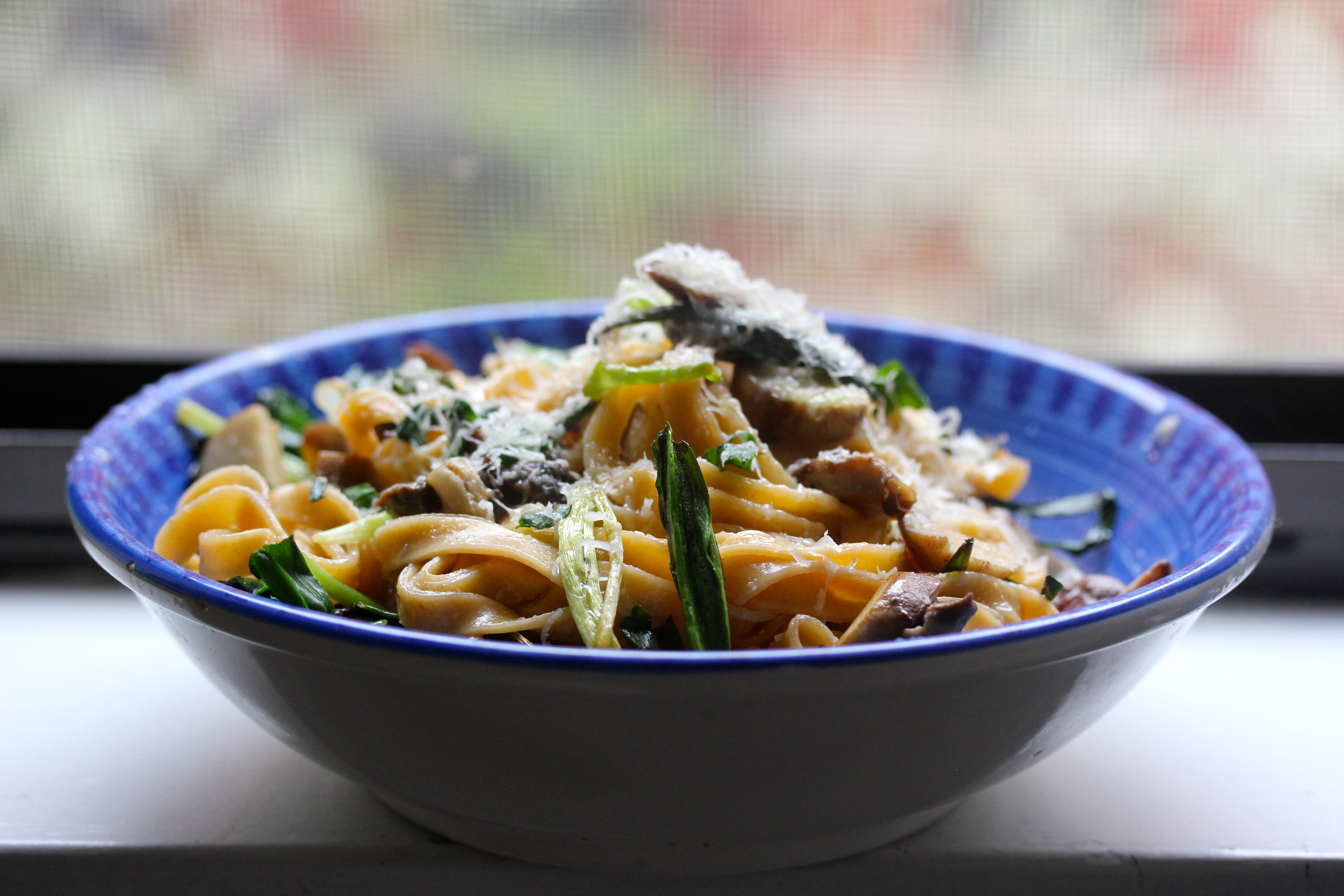 Spring pasta with ramps, porcini, and taleggio 
You'll need:
fresh fettuchini
1 bunch ramps, washed and dried well
1 1/2 cups porcini mushrooms, sliced
1/2 cup grated taleggio cheese
olive oil
salt, pepper
1. Bring a pot of salted water to boil. Add in a little olive oil.
2. While the water is coming to boil, chop the ramps roughly and slice the mushrooms. Sauté the mushrooms with a few tablespoons of olive oil. Add salt and pepper and season well.
3. Add the ramps to the mushrooms in your sauté pan and cook lightly.
4. Cook pasta – fresh pasta will cook in a matter of minutes so make sure to keep it a little al dente!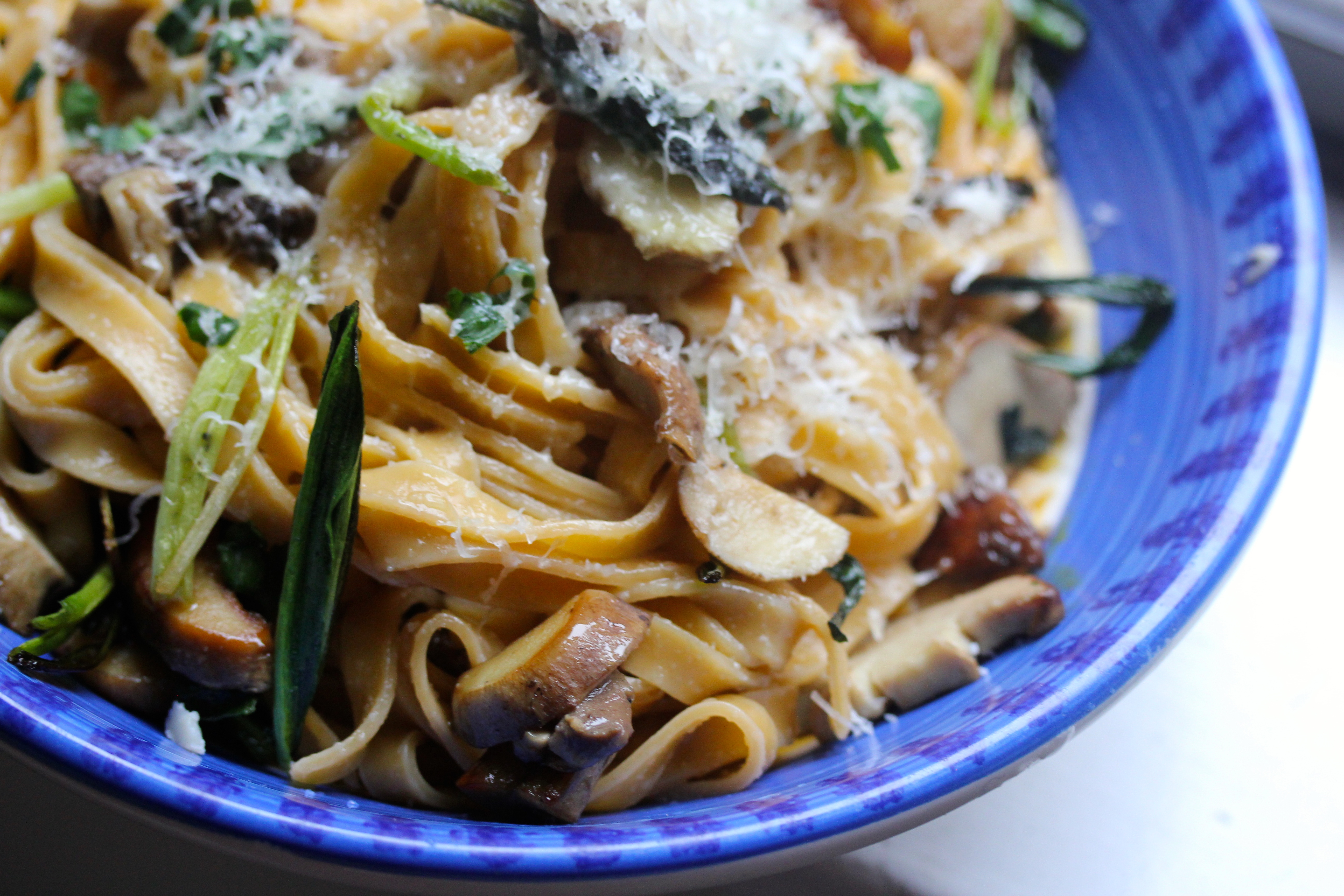 5. Drain the pasta and add it to the ingredients in the pan – if it's large enough – or back into the pot and mix to combine.
Top with finely grated cheese and serve immediately with a perfect savory spring bite.