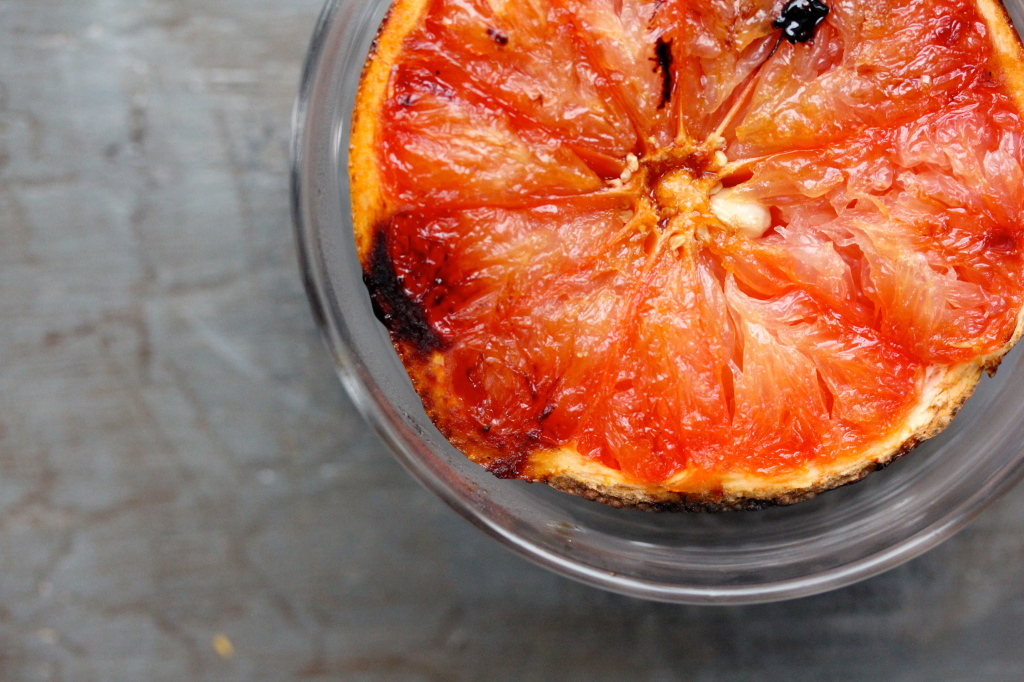 It's been a while since we've done breakfast together.
So striking and so pleasingly retro, yet so perfect for today and every day.
Caramelized brown sugar + pink grapefruit + a sprinkle of fleur de del to create a whiff of that salted caramel flavor.
How to win breakfast: Bruléed Grapefruit
Just preheat the oven as soon as you get up, then halve the grapefruits, sprinkle liberally with light brown or raw sugar  (though this would also be great with maple sugar, as a variation), and broil and torch these beauties.
Sprinkle with a pinch of fleur de sel or another mild, flaky salt and serve immediately.
et voilà! 
So what else could you brûlée?
How about Crème brûlée oatmeal for the ultimate morning indulgence..