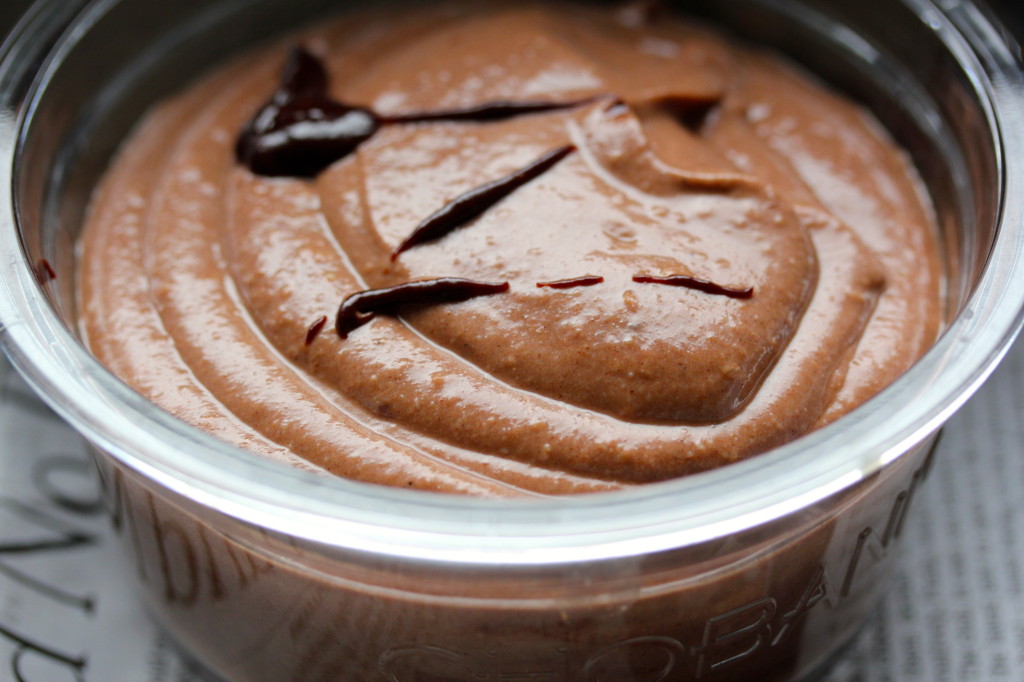 I am still without gas i.e. without a working stove or oven. So sad.
And I miss things like roasting a chicken…
But boy, have I gotten creative with baking apples, my favorite seasonal winter treat, in the microwave! (Hint: use the baked potato setting.)
Still, roasting a whole branzino in a friend's working oven – stuffed with ginger and scallions with a soy sauce glaze – was more fun that I remember it being. Fingers crossed service in our building gets restored in the next few weeks!
In the meantime, it's still been a great week of eating and keeping warm with waffles, Valentine's macaron treats from Laduree, and avocado toast topped with smoky chili flakes (thanks, Lyn!).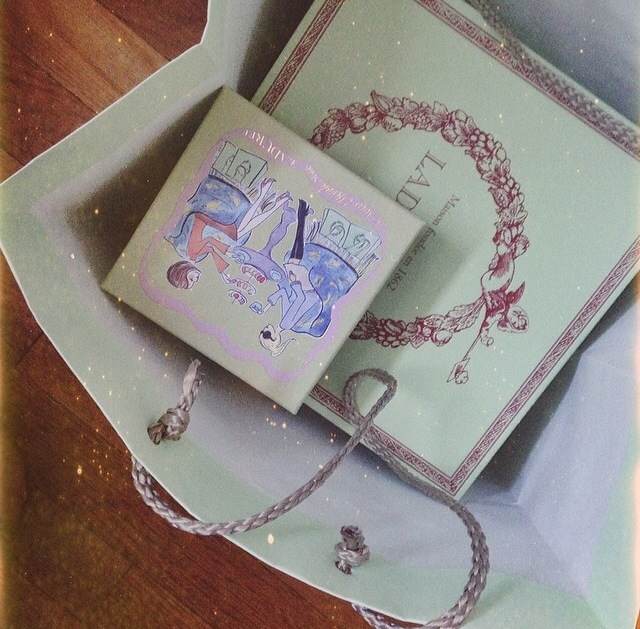 Continuing the theme of cooking "cold," I made a less indulgent take on an indulgent treat: chocolate mousse. Bittersweet, airy, and light. And so simple to whip up!
Tips: Perfect topped with some bourbon whipped cream or chocolate sauce.
Chocolate tofu mousse
(adapted from Mark Bittman)
You'll need:
1/3 cup saffron simple syrup (you can infuse your simple syrup with something else too)
1 lb lite silken tofu
8 oz bittersweet chocolate chips
1 t vanilla bean paste
1/3 t ground cinnamon
Optional: chocolate sauce and/or fresh whipped cream
1. Make the simple syrup first: combine 1/2  cup sugar with 1/2 cup water; add a few saffron threads, bring to a boil and reduce until sugar is dissolved, stirring occasionally. Cool slightly.
2. Melt the chocolate over medium-low heat in a double boiler.
3. Combine all the ingredients in a blender and blend until smooth, but only for about 10 seconds – do not over whip! Stop to scrape down the bowl and blend for another few seconds.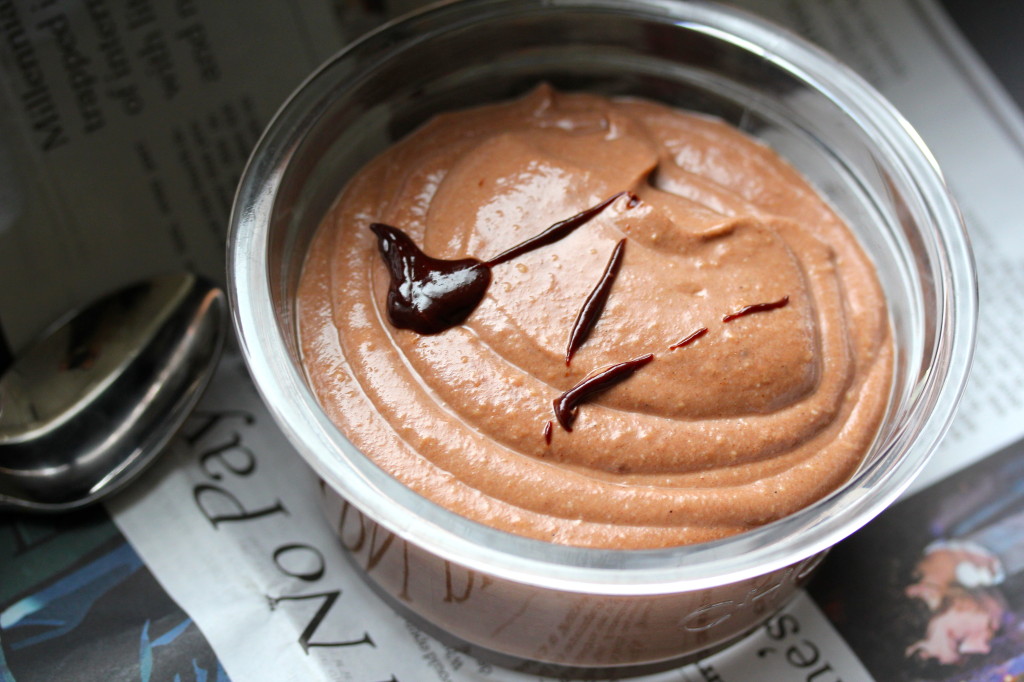 4. Divide among bowls or ramekins and cool in the fridge for at least 35-40minutes.
Top with whatever accompaniments and dip in your spoons.