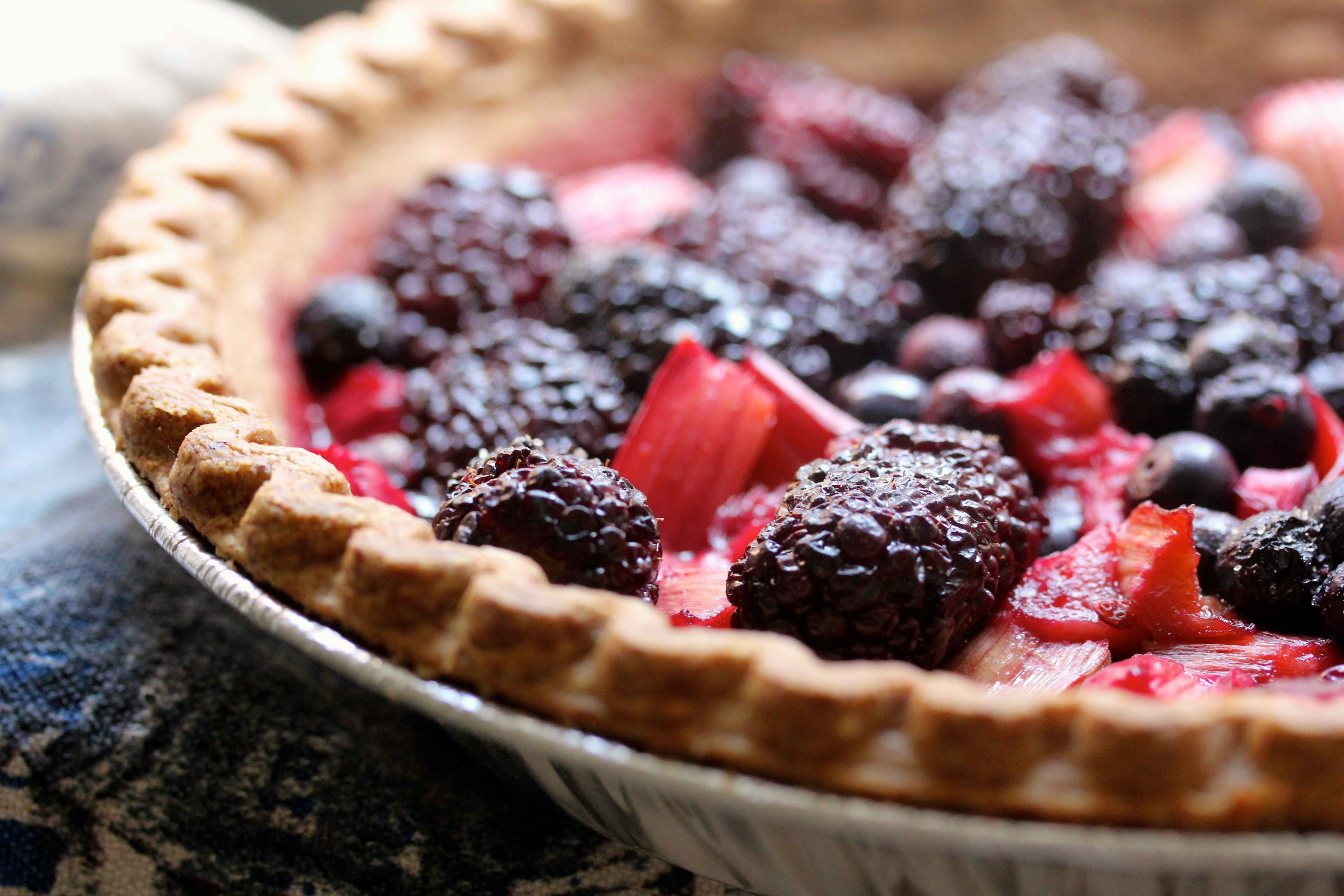 It's almost the weekend – hooray! The weather forecast is looking positive and greenmarkets (to pick up more lilacs and ramps), a crawfish boil and jazz at Threes Brewing are on the agenda.
My favorite thing to do on a weekend morning – besides sleeping, of course, closely followed by drinking coffee, as we know – is baking. It's that rare activity that's both indulgent and productive at the same time. It provides you with a great start and a delicious breakfast. And, oh yes, it makes people quite happy.
This is a pie made for eating – a bright berry and rhubarb medley lit up by light maple syrup and pink peppercorns. All in a wholewheat crust.
Serve with a dollop of thick greek yogurt and see everyone come running to your kitchen table.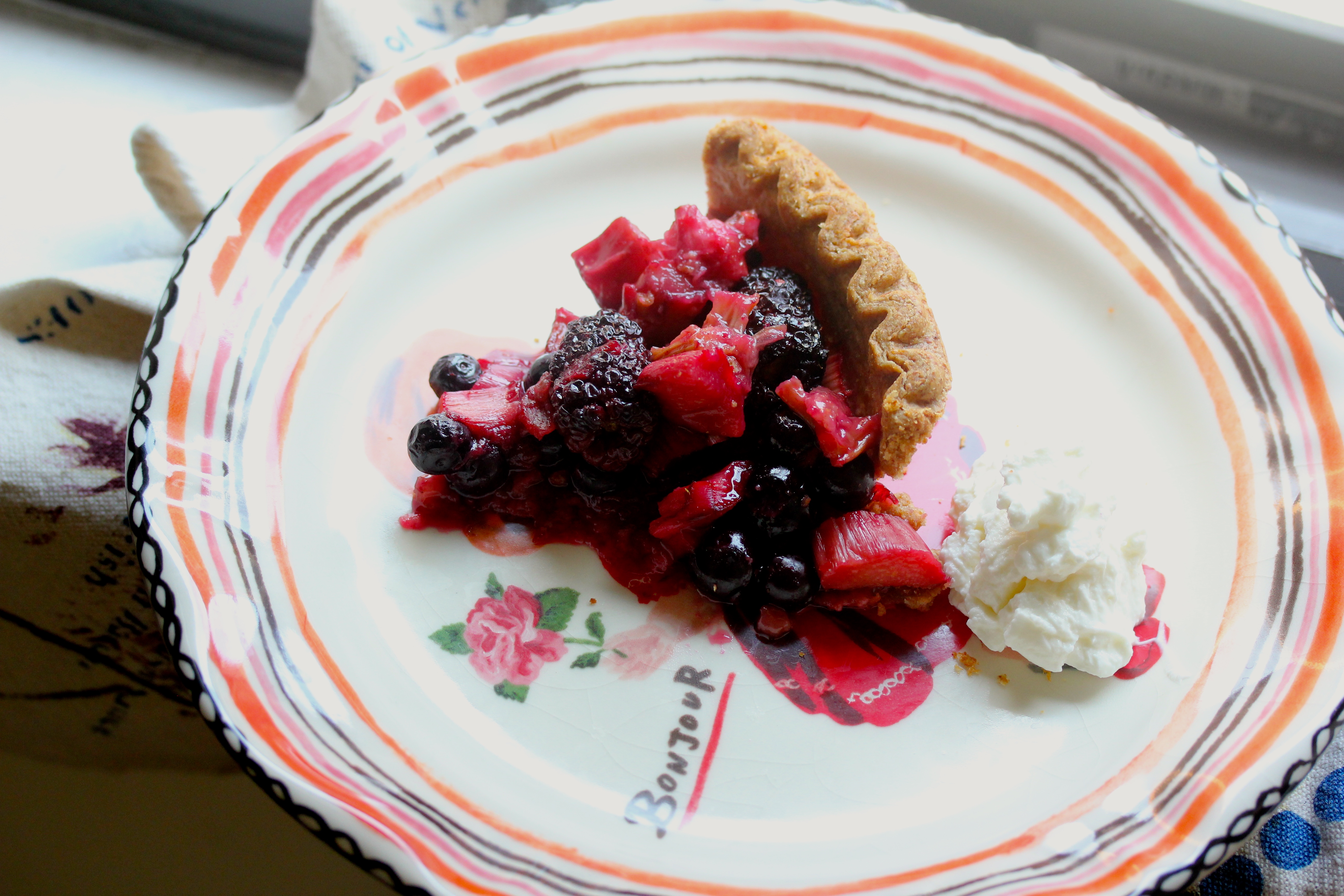 Rhubarb blackberry pie with pink peppercorns
You'll need:
for the crust:  use this recipe, my favorite, substituting in wholewheat flour for the AP.
2 cups fresh blackberries
1/2 cup fresh blueberries
1 cup fresh, chopped rhubarb
1/4 cup light maple syrup
1 packet vanilla sugar
2 T pink peppercorns, lightly crushed
1. Make the crust first so that you can freeze it before baking, for extra crispness. This can also be done the day before etc. In fact, it's a great thing to have around in the spring and summer months for both sweet and savory baking!
Roll out, shape in pie pan, and freeze for at least 1-2 hours before baking.
2. Preheat oven to 375F. Cook berries and rhubarb in a pan with maple syrup and pink peppercorns.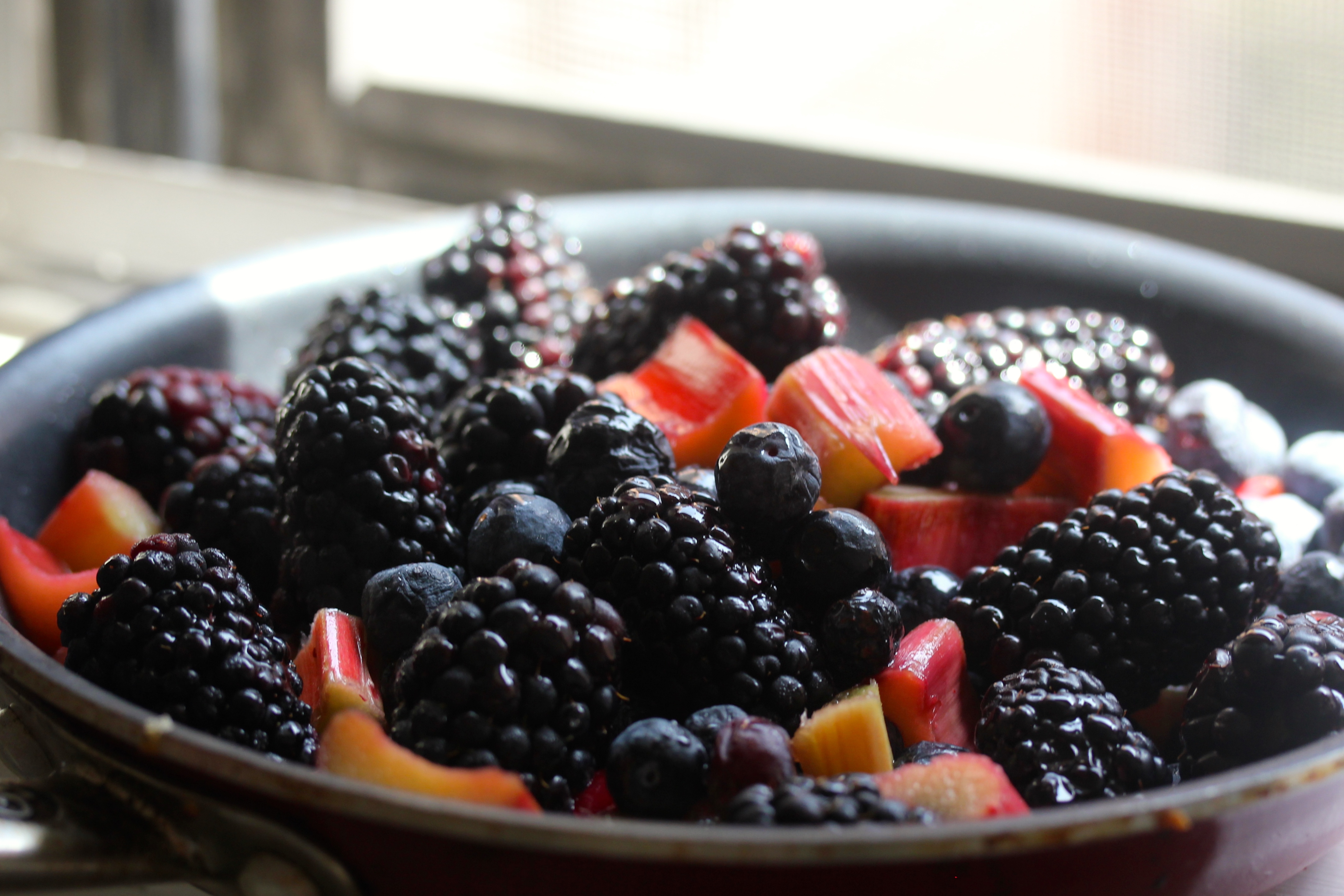 3. Spoon the berry filling into the pre-frozen pie crust. Sprinkle with vanilla sugar.
4. Bake for about 30-35 minutes, until filling is bubbly on the bottom and the crust is crispy.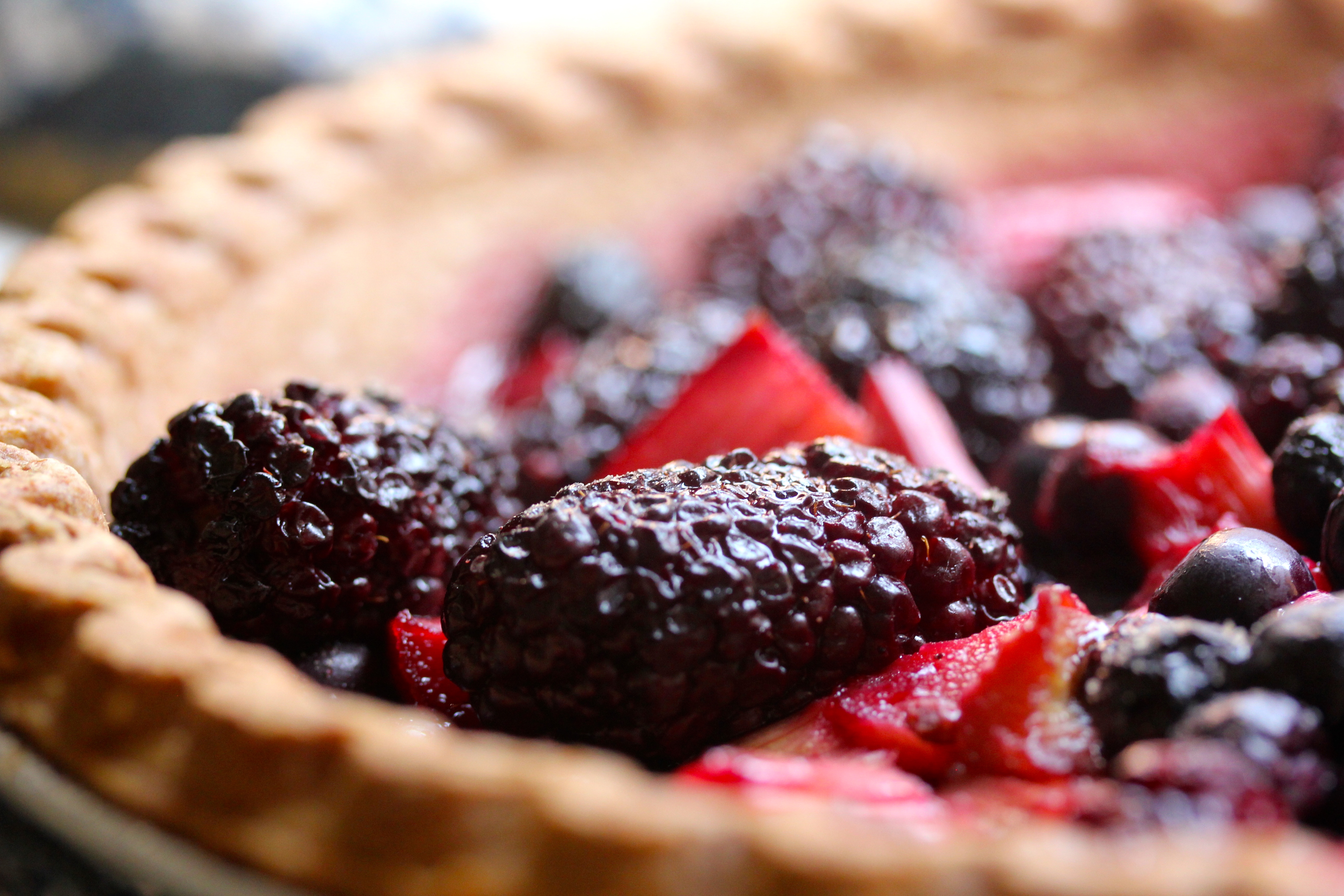 Serve warm with greek yogurt or ice cream.