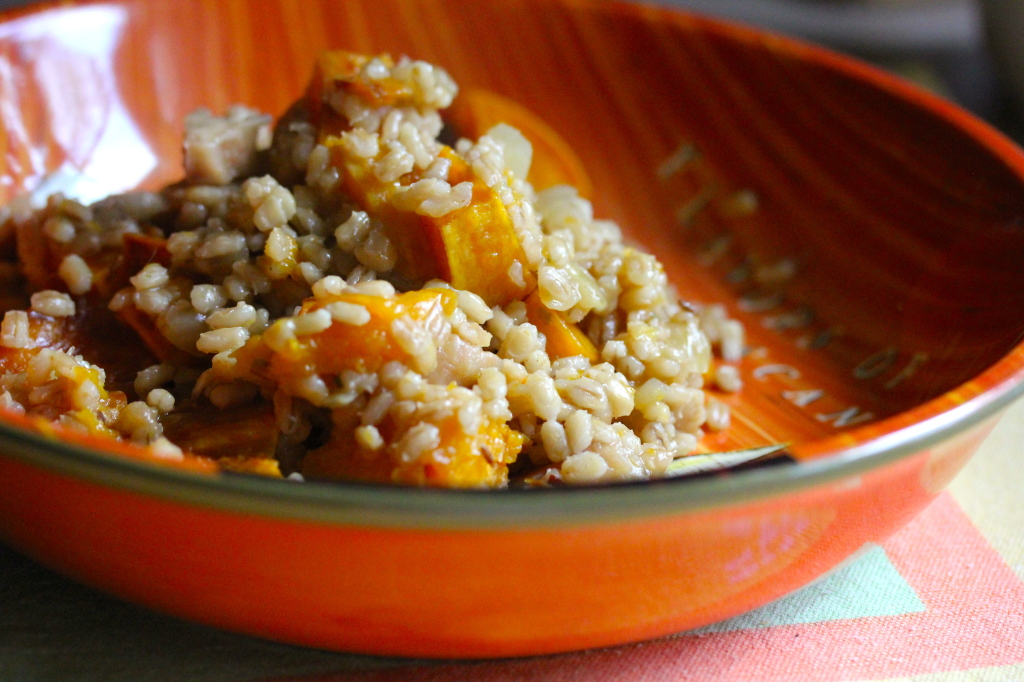 A twist on a classic and a lighter take on a fall 'risotto' made with farro. A faux risotto, if you will.
I always prefer roasting pumpkin or squash to any other method of preparation, in large part because it helps to softly caramelize the squash without overcooking it or losing its texture.
And roasting quince is a great workaround  to its usually long cooking time.
p.s. This one is for my friend Alicky – not only is she a risotto aficionado (if it's pronounced correctly), but she is also an early adopter of farro. It has been a number of years since 'unusual' grains started coming back as a culinary trend, with people often trying to pass off pearl barley as farro, but our inside joke of "Is it farro?!" still continues to be funny, if, probably, only to us.
Anyway, I'm excited for your upcoming NYC visit and our trip to the risotteria!
In the meantime, hope you all enjoy this easy and satisfying weeknight dinner.
Caramelized onion, squash and quince with farro
You'll need:
1 cup farro
2 cups vegetable broth
1/2 Spanish onion, diced
3 cloves garlic, chopped
1/2 butternut squash, peeled and cubed
1 quince, cored
1/3 t chili flakes
1/2 t cumin seeds
olive oil
butter
salt, pepper
parmesan (for topping)
1. Preheat oven to 375F. Line a baking tray with foil, toss squash with a couple tablespoons of olive oil, salt, pepper, 1/2 t cumin seeds and 1/3 t chili flakes (or more, if you'd like).
Place the quince on a separate tray – it will still go in the same temperature oven – adding honey into the core and scoring the fruit all around with a knife.
Roast the squash for 45 minutes to an hour. The quince will take closer to an hour, check it until it has the consistency of a baked apple.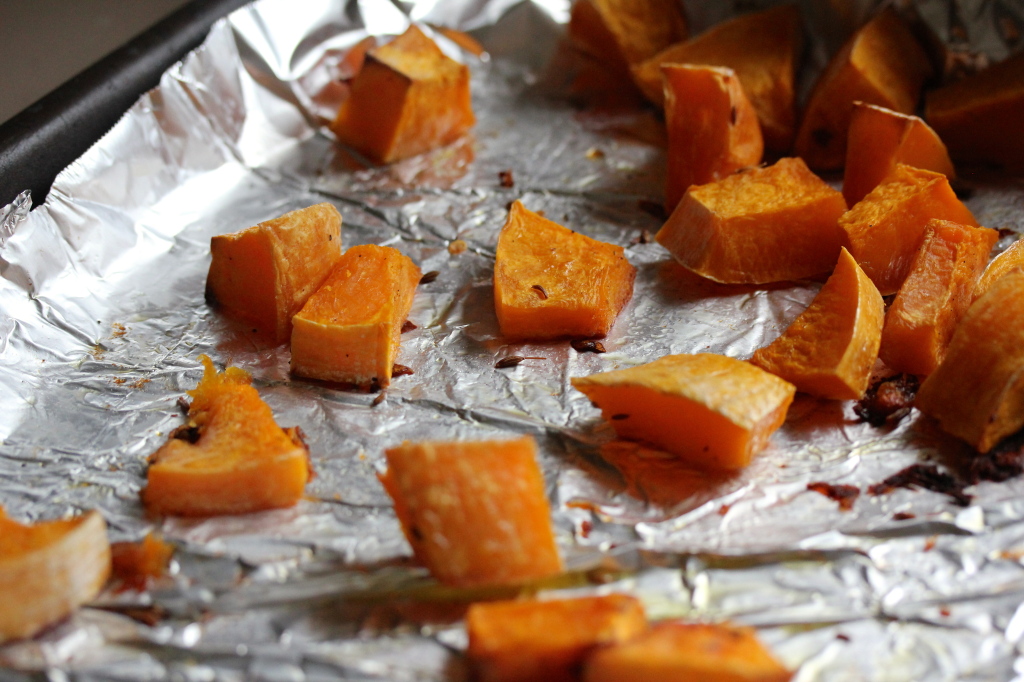 2. In the meantime, caramelize the onions in a large, deep pan with a mixture of olive oil and butter. Add in garlic closer to the end.
3. Add farro into the pan and toast lightly. Lower heat and add in the broth a ladle at a time – like you would if you were making risotto. You don't have to stir it quite as often, but add in the broth every 5-10 minutes until the farro is cooked but still firm, about 40 minutes.
4. Stir in the butternut squash and the chopped quince, with another tablespoon of butter. Cook for a bit, stirring often, until all the flavors meld together.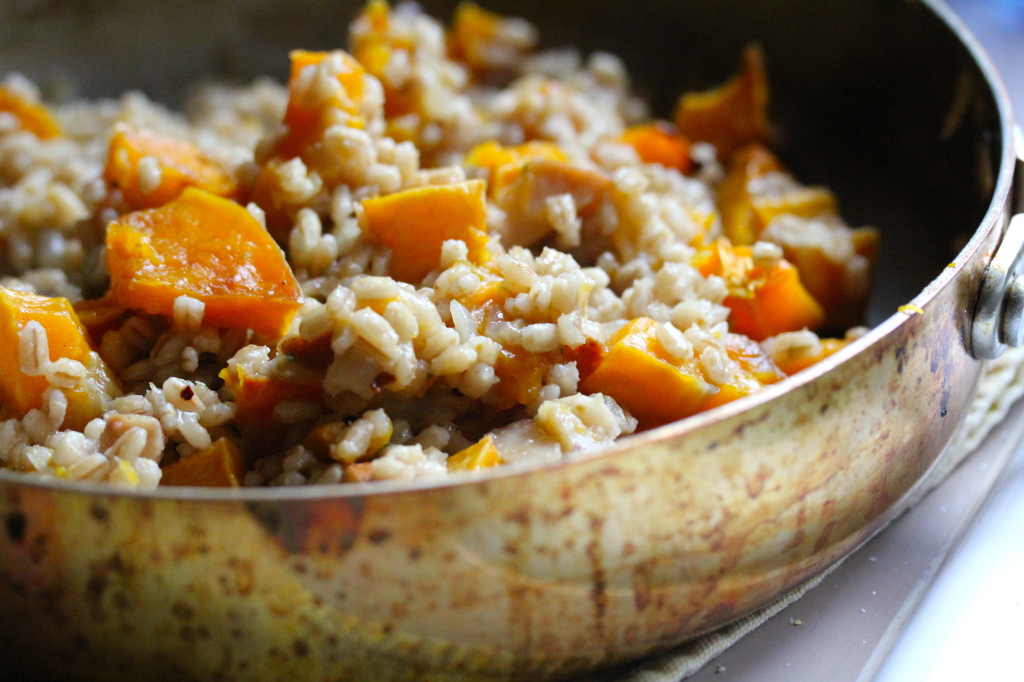 5. Top with shaved parmesan and serve immediately.